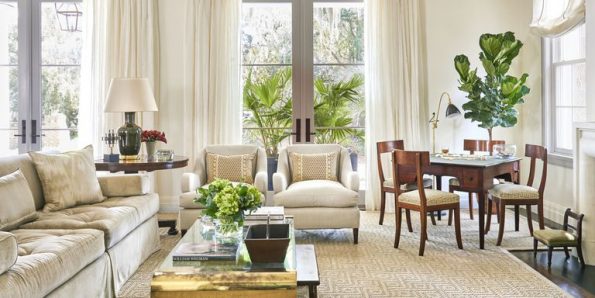 Plants are beautiful, and it's good for health too. Along with their visual beauty, plants have a considerable impact on your life. You can use ornamental plants for many things right from decorating your home to make you feel fresh and healthy all the time. Plants are edible, but you have to maintain it very carefully as we all know plants are soft and need extra care. So, if you're interested in doing it then take a look at the uses of ornamental plants and many more.
Uses of Ornamental plants
We all aware of the fact that having plants in our home as good for our health as your happiness. Many societies and faith suggest that plants can bring inner peace, love, joy, and luck in your life. If you're looking for lucky plants inside your home or out in the garden, then there are many plants out there which can do many works for your right from your medical health to your inner peace.
Design your home

Plants are beautiful and smell perfect if you put in inside your home. Also, plants have the power to make your home look peacefully place. You can use ornamental plants to decorate your home to make it look more beautiful at the same time. Studies have shown that those people who use plants inside their home are more productive and have a very calm nature also people would love to visit that home which has plants that shows that how passionate you are towards nature and beauty.

Fresh and pollution free

There are many plants out there which can help you to purify the air of your home and makes it clean and pollution free. You can set them in your bedroom because they are air purifier plants and give oxygen and freshens the atmosphere, give positive vibes and help you to sleep well and feel relaxed and calm and happy.
Variety of Ornamental Plants
Chinese Evergreen Plant

Plant leaves are the main attraction of this plant, and it is variegated. And the best part of this plant is you will found lots of species in that and the upper layer of soil is dry, then also it is healthy, and this plant doesn't need much water or high maintenance you can take care of it easily.

Spider Plant

Spider plant doesn't need much water and if you grew this plant in the hanging basket it looks amazingly beautiful. You can decorate this plant also in your bedroom as a central place or on a side table, or you can set them in your bathroom as well.

Aloe-Vera Plant

This plant has medical benefits as well. Aloe Vera plant improves hair growth and gives a glow to your skin. You can make your aloe Vera gel from this plant which costs bucks in the market, but you make it in the home. This is also a succulent plant and this plant also needs less water and less maintenance. These are the importance of ornamental plants, and you can use them according to your need.
Benefits of Ornamental Plants
Absorb Toxins

As we all know that plants give oxygen and absorb carbon dioxide which our body needs. Many of you don't know that Plants also absorb a low level of toxins that could be in your home in your office anywhere and benzene and formaldehyde plants help to absorb them.

Filter microbes

Recent research has shown that plants filled rooms have 50℅ to 60℅ less airborne microbes so things like bacteria and mold spores are less in the room filled with ornamental plants.

Increase Humidity

Ornamental plants help to increase humidity and moisture in the air. In fact, the humidity and moisture in the atmosphere 20℅ of that are attributed to plants. So, when you set ornamental plants in your room or your bedroom, they do the same. These plants help your skin to glow and dewy when you leave your home. A recent survey shows that people who have lots of houseplants, in their house have less stress, removes dry skin, flu, dry coughs, colds and helps to cure many other health issues.

Medical relief

There are many types of ornamental plants out there to help you to heal your medical issues. If you have any patients in your house who are suffering from some disease, then these plants can differently work for them. Plants help them to maintain blood pressure, lower incidence of pain and also reported less anxiety and they can feel better healing time.
Examples of Ornamental Plants with Pictures.
Amaryllis: This Plant is famous for its bulb flowering and attractive color.
African Violet: African violet is famous for its variety of colors and thousands of species.
Blushing Bromeliad: An amazing species of Bromeliad family. This plant smells lovely and looks beautiful at nightBarberton Daisy: A Flowering pot plant and famous for its beautiful shape and color. Angel wing begonia: This plant belongs to a large genus called Begonia. This plant has one of the most popular species.
Beach-Spider Lily: This exotic plant is famous for its unique shape, and it's quite easy to maintain compared to others.
Belladonna Lilly: Belladonna Lilly plant is also known as the 'Naked Lady'.
Bird of Paradise: This plant is most lovable plant amongst children, and its very easy to care and this plant enjoys warm.
Busy Lizzie: Famous for their attractive. perfect shape.
Calla Lily: This plant needs attention as well as good care and famous for its elegance and beauty.
If you're interested in having plants in your home or even outdoor there plants are one of the famous ornamental plants you can have in your bedroom or anywhere in the house of yours.